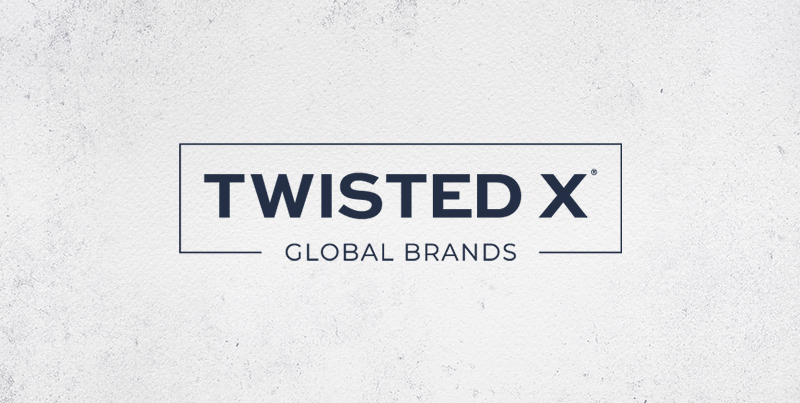 PARTNERSHIP WITH SOLES4SOULS  TO PROVIDE FOOTWEAR FOR THOSE IN NEED

 
DECATUR, Texas, May 15, 2023 – In response to the tumultuous natural disaster across Turkey and Syria and the ongoing conflict in Ukraine, the team at Twisted X® is proud to partner with Soles4Souls to support disaster relief efforts.     
Twisted X, a Twisted X Global Brands company, supplied more than 15,000 pairs of men's, women's, and youth footwear to Soles4Souls with a retail value of $1 million. Product donations are sorted by Soles4Souls and transported to vetted nonprofit organizations on the ground to ensure entire communities have access to the essential items.    
 "At Twisted X, compassion is one of our highest priorities and we feel a strong sense of urgency to take action and assist communities in need however we can," said Prasad Reddy, CEO of Twisted X. "Our partnership with Soles4Souls allows us to provide footwear essentials in the hopes of restoring even a small sense of normalcy to those in need during times of turmoil." 
 Since 2005, Twisted X® has created comfortable handcrafted footwear collections in western, work, outdoor, and lifestyle categories. The humanitarian-focused footwear brand takes a holistic approach to its commitment to sustainability, philanthropy, and partnerships.   
"Soles4Souls has a long history of responding in times of crisis and the devastation occurring right now around the world is troubling" said Buddy Teaster, president and CEO of Soles4Souls. "Providing essentials like footwear and clothing is critical for people unexpectantly forced from their homes and cities in the wake of disaster. We are proud to work with Twisted X to provide direct relief to those affected."   
Twisted X previously partnered with Soles4Soles in 2022 to provide over 16,000 pairs of shoes for Ukrainian relief efforts. In 2021, the brand partnered with Two Ten Footwear to donate footwear for the Share Your Shoes Program that benefited individuals affected by natural disasters.   
To learn more about Twisted X's philanthropic initiatives visit twistedxglobalbrands.com/philanthropy.  
About Twisted X® 
Twisted X creates comfortable, handcrafted footwear for men, women, and children across the lifestyle, western, work and outdoor categories. In addition to producing innovative products for their customer's, Twisted X is known for their cutting-edge comfort technologies, sustainability mindset and philanthropic roots. To learn more about their products, innovations in footwear, and contributions to the community visit www.TwistedX.com.   
About Twisted X Global Brands 
Twisted X Global Brands, the home of Twisted X, Twisted X Work, Black Star boots, CellSole and licensed brand Wrangler Footwear creates comfortable, handcrafted footwear for men, women, and children across the lifestyle, western, work and outdoor categories featuring patented CellStretch® comfort technology. To learn more about the brands, footwear innovations, philanthropy and sustainability efforts, visit www.TwistedXGlobalBrands.com. 

About Soles4Souls  
Soles4Souls turns unwanted shoes and clothing into opportunity by keeping them from going to waste and putting them to good use: providing relief, creating jobs and empowering people to break the cycle of poverty. Headquartered in Nashville, Tennessee, the organization repurposes product to supply its micro-enterprise, disaster relief, and direct assistance programs. With locations and warehouses across three continents, Soles4Souls has been able to distribute more than 73 million pairs of shoes and pieces of clothing in 129 countries since 2006. Visit soles4souls.org for more information. 
###