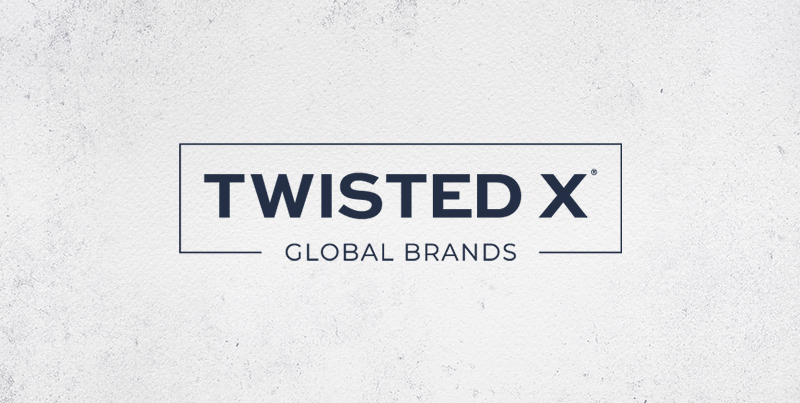 PARTNERSHIP WITH SOLES4SOULS AND THE UPS FOUNDATION TO PROVIDE FOOTWEAR FOR THOSE IN NEED

 
DECATUR, Texas, June 1, 2022 – In response to the turmoil, destruction and extreme hardship caused by the ongoing war in Ukraine, the team at Twisted X® is proud to partner with Soles4Souls, The UPS Foundation and Suddath to donate footwear in support of relief and recovery efforts for those most in need.   
Twisted X®, a Twisted X Global Brands company, supplied more than 16,000 pairs of men's, women's and youth footwear, a retail value of $1.3M to Soles4Souls. Product donations are sorted by Soles4Souls and transported to vetted nonprofit organizations on the ground to ensure entire communities have access to the essential items. The donation was made in collaboration with The UPS Foundation, which donated shipping costs and resources to aid in the distribution efforts.  
"At Twisted X, compassion is a core philosophy of our brand DNA, and we feel we have a responsibility as a business and as humans to help those in need," said Prasad Reddy, CEO of Twisted X. "We believe in fostering a world that gives back, and we are proud to come together to restore even a small sense of normalcy in times of disaster."   
Since 2005, Twisted X® has created comfortable handcrafted footwear collections in western, work, outdoor, and lifestyle categories. The humanitarian-focused footwear brand takes a holistic approach to its commitment to sustainability, philanthropy and partnerships. 
"Soles4Souls has a long history of responding in times of crisis, and what's happening in Ukraine and to its people is absolutely devastating," said Buddy Teaster, president and CEO of Soles4Souls. "We are proud to work with Twisted X and The UPS Foundation to provide direct relief to those forced from their homes and cities. Providing essentials like footwear and clothing is critical as families fled with almost nothing." 
To learn more about Twisted X's philanthropic initiatives visit twistedxglobalbrands.com/philanthropy. 
About Twisted X® 
Twisted X creates comfortable, handcrafted footwear for men, women, and children across the lifestyle, western, work and outdoor categories. In addition to producing innovative products for their customer's, Twisted X is known for their cutting-edge comfort technologies, sustainability mindset and philanthropic roots. To learn more about their products, innovations in footwear, and contributions to the community visit www.TwistedX.com.   
About Twisted X Global Brands 
Twisted X Global Brands, the home of Twisted X, Twisted X Work, Black Star boots, CellSole and licensed brand Wrangler Footwear creates comfortable, handcrafted footwear for men, women, and children across the lifestyle, western, work and outdoor categories featuring patent-pending CellStretch® comfort technology. To learn more about the brands, footwear innovations, philanthropy and sustainability efforts, visit www.TwistedXGlobalBrands.com.  
About Soles4Souls 
Soles4Souls turns unwanted shoes and clothing into opportunity by keeping them from going to waste and putting them to good use: providing relief, creating jobs and empowering people to break the cycle of poverty. Headquartered in Nashville, Tennessee, the organization repurposes product to supply its micro-enterprise, disaster relief, and direct assistance programs. With locations and warehouses across three continents, Soles4Souls has been able to distribute more than 73 million pairs of shoes and pieces of clothing in 129 countries since 2006. Visit soles4souls.org for more information. 
###